Ik ben weer helemaal in de ban van Etsy! Op deze site kan je leuke handgemaakte juwelen, kledingstukken en decoraties vinden gemaakt door mensen die online (en soms ook in real-life) een eigen winkeltje uitbaten.
Je vindt er unieke stukken, maar je kan er ook veel inspiratie opdoen om zelf dingen te maken. Vandaag laat ik jullie vijf leuke shops zien die ik onlangs ontdekte!
I'm all into Etsy again! On this site you can find cute handmase jewelry, clothing and decorations made by people that have an online (and sometimes also a real life) shop.
Here you can find unique pieces, but you can also get inspired to make things yourself. Today I'll be showing you five nice stores I recently discovered.
Kornelia
Karolien studeerde juwelenontwerp in Antwerpen en opende daar in 2012 haar eigen winkel. Haar creaties verkoopt ze ook op Etsy, maar als je in de buurt van Antwerpen bent raad ik je zeker aan haar winkel eens te bezoeken. Je vindt hem in Klapdorp 57 in Antwerpen.
Haar Etsy shop vind je hier, haar Facebook-pagina hier en haar website hier.
Karolien studied jewerly design in Antwerp and opened her own store there in 2012. Se also sells her creations on Etsy, btut whenever you're somewhere around Antwerp I recommend you to visit her store. You can find it in Klapdorp 57 in Antwerp.
You can find her Etsy shop here, her Facebook page here and her website here.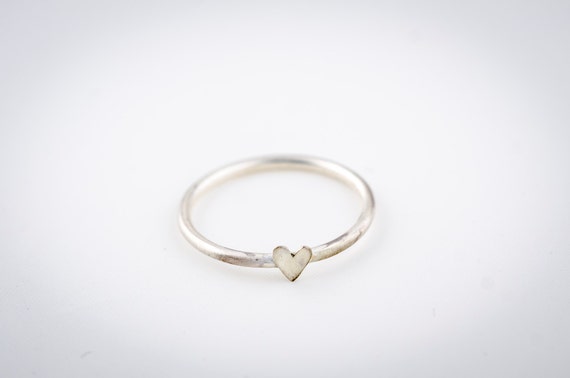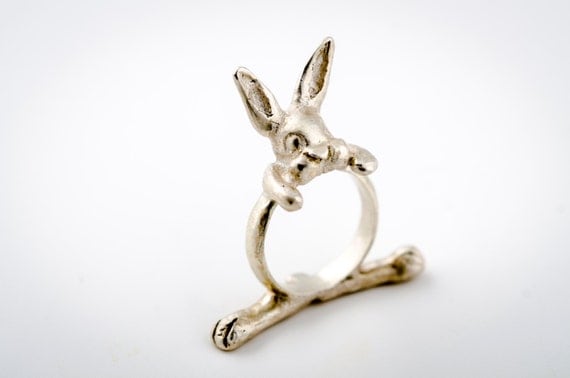 Dit zijn mijn twee favoriete stukken van Kornelia. Het hartje is heel fijn en subtiel, terwijl het konijn heel wat opvallender en fantasierijker is. In de shop vind je ook abstracte juwelen voor wie niet zo houdt van konijntjes of vissen :)
Deze juwelen zijn gemaakt uit zilver en kosten dus ook iets meer. De prijs varieert tussen 27 en 150 euro. De grote en unieke stukken lopen op tot 500 euro.
These are my two favourite pieces from Kornelia. The heart is really fine and subtle, while the rabbit stands out a bit more and it's also more imaginative. In the shop you can also find very abstract pieces for those who don't really like rabbits or fish :)
The items are made of silver, so they cost a bit more. The price varies between 27 and 150 euro. The bigger and unique pieces can cost up to 500 euro.
Katstudio
Catherine verkoopt in haar winkel Katstudio handgemaakte, schattige juweeltjes in de vorm van een muis, kroon of kattenoortjes. Haar Etsy shop kan je hier vinden en haar Facebook-pagina hier.
Catherine sells handmade, cute jewelry in her shop Katstudio. The pieces are shaped like a mouse, crown or cat ears. You can find her Etsy shop here and her Facebook page here.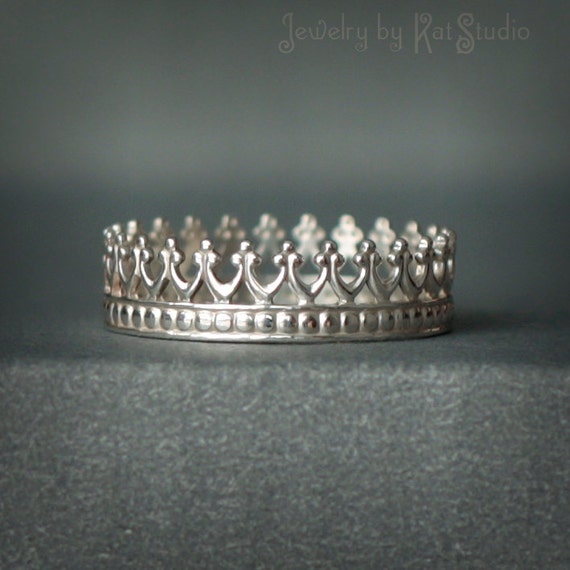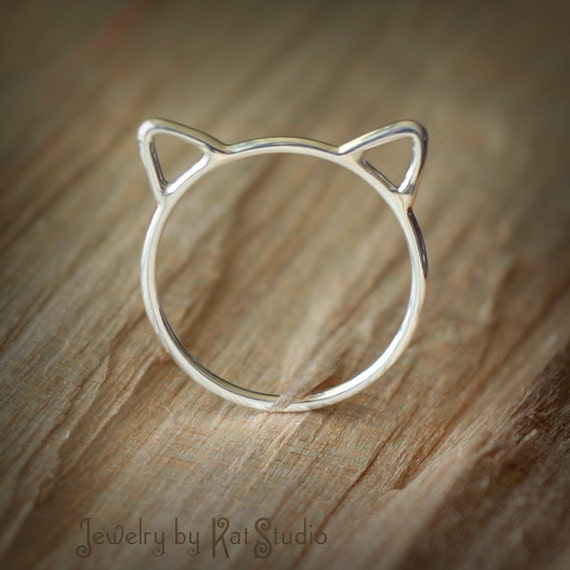 Deze twee items zijn mijn favorieten uit de hele shop. Veel van de juwelen uit Catherine's shop zijn geïnspireerd op katten: oren, kattenhoofdjes, muisjes …
Er zijn echter ook andere ontwerpen zoals kronen, hartjes, sneeuwvlokjes …
De prijs van de meeste items die van zilver zijn gemaakt ligt tussen de 15 en 30 dollar, de ringen van goud kosten iets meer dan 100 dollar.
These two pieces are my favourite from the entire shop. Many of the creations from Catherine's shop are inspired by cats: ears, cat heads, mice …
There are also different designs like crowns, hearts, snow flakes …
The price of most of the items that are made out of silver varies between 15 and 30 dollars, the gold rings cost a bit more than 100 dollars.
LETTERS EARRING
Deze shop wordt uitgebaat door Kevin Jo en hier verkopen ze heel fijne ringen, oorbellen en kettingen met kleine figuurtjes aan. Er zijn items in het zilver, goud en roségoud.
De winkel van LETTERS EARRING vind je hier.
This shop is from Kevin Jo and here they sell dainty little rings, earrings and necklaces with small figures. There are pieces in gold, silver and rose gold.
You can find the LETTERS EARRING shop here.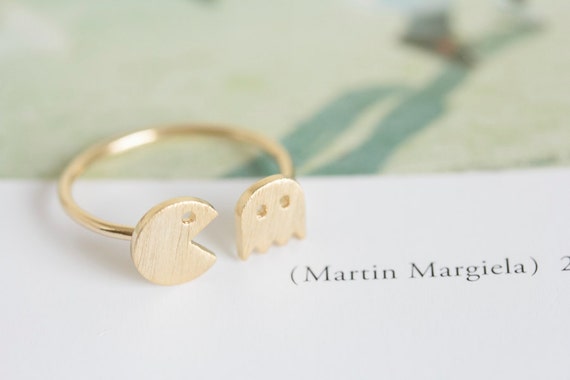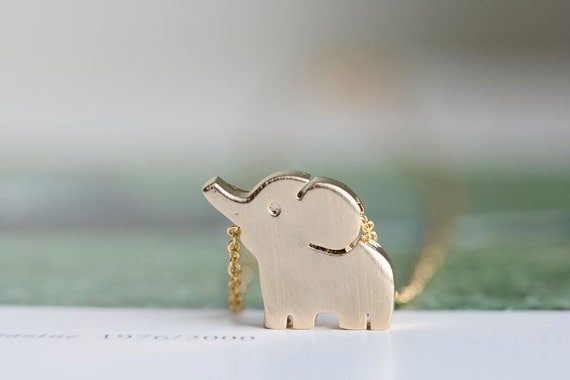 Dit zijn mijn twee favoriete stuks. De meeste van de juwelen in deze shop zijn heel figuratief met pijlen, olifanten, giraffen, ankers, noem maar op!
Ze kosten ook absoluut niet veel: je vind al veel ringen tussen de 5 en 10 euro.
These are my two favourite items. Most of the accessories in this shop are very figurative with arrows, elephants, giraffes, anchors, you name it!
They're not expensive at all: you can find ring for 5 or 10 euro.
Grace and Truth
Deze winkel van Nadine en Leigh is gespecialiseerd in hangers met quotes erop. Ze verkopen er met quotes van films, boeken, liedjes …
Hun Etsy shop kan je hier vinden en hun Facebook-pagina hier.
This shop by Nadine and Leigh is specialised in pendands with quotes on there. They sell necklaces with quotes from movies, books, songs …
You can find there Etsy shop here and their Facebook page here.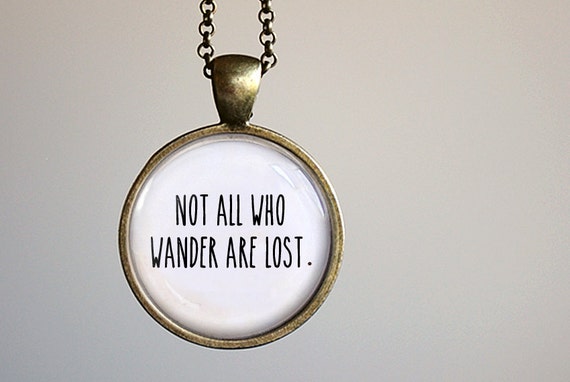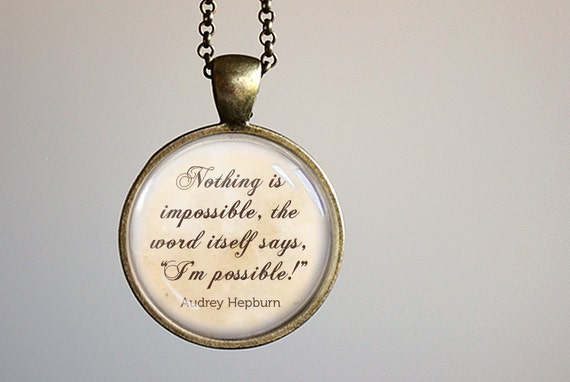 Dit zijn twee van mijn favoriete hangers. De kettingen hier kosten allemaal hetzelfde, namelijk €9,87.
These are two of my favourite pendants. The necklaces all cost the same: €9,87.
L' Acchiappasogni
Lisa maakt juwelen uit bekende films of series na zoals hangers uit de Vampire Diaries of Twilight, of drankjes van Harry Potter. Als je op zoek bent naar een juweel uit een of andere film, neem hier dan zeker een kijkje! Haar shop kan je hier vinden.
Lisa recreates jewelry from famous movies or TV shows like pendants from the Vampire Diaries or Twilight or potions from Harry Potter. If you're looking for an accessory from a certain film, definitely take a look here! You can find her shop here.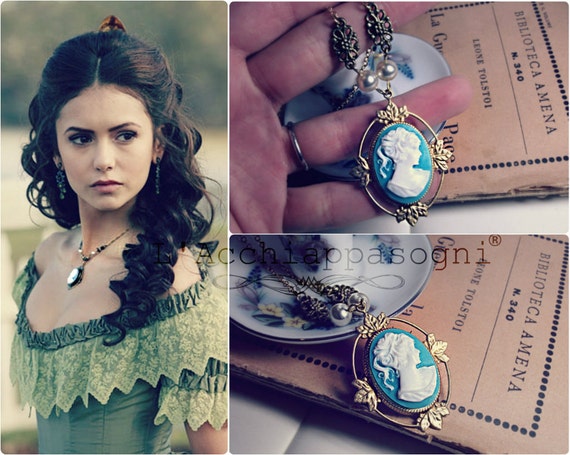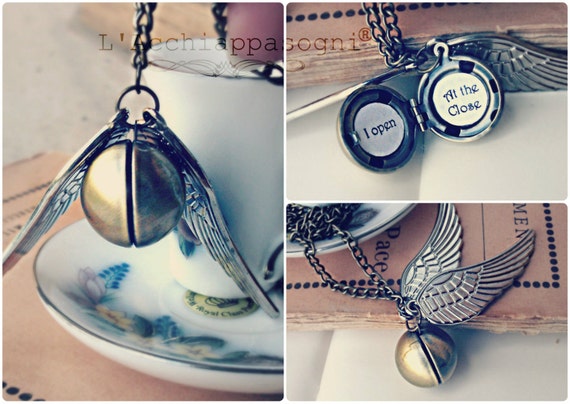 Deze ketting uit The Vampire Diaries vind ik echt heel moi :)
De prijs van haar juwelen varieert ongeveer tussen de 8 en 25 euro.
I really like this necklace from The Vampire Diaries :)
The price of her jewelry varies between 8 and 25 euro.
Wat zijn jouw favoriete Etsy shops?
What are your favourite Etsy shops?
~ Hannelore