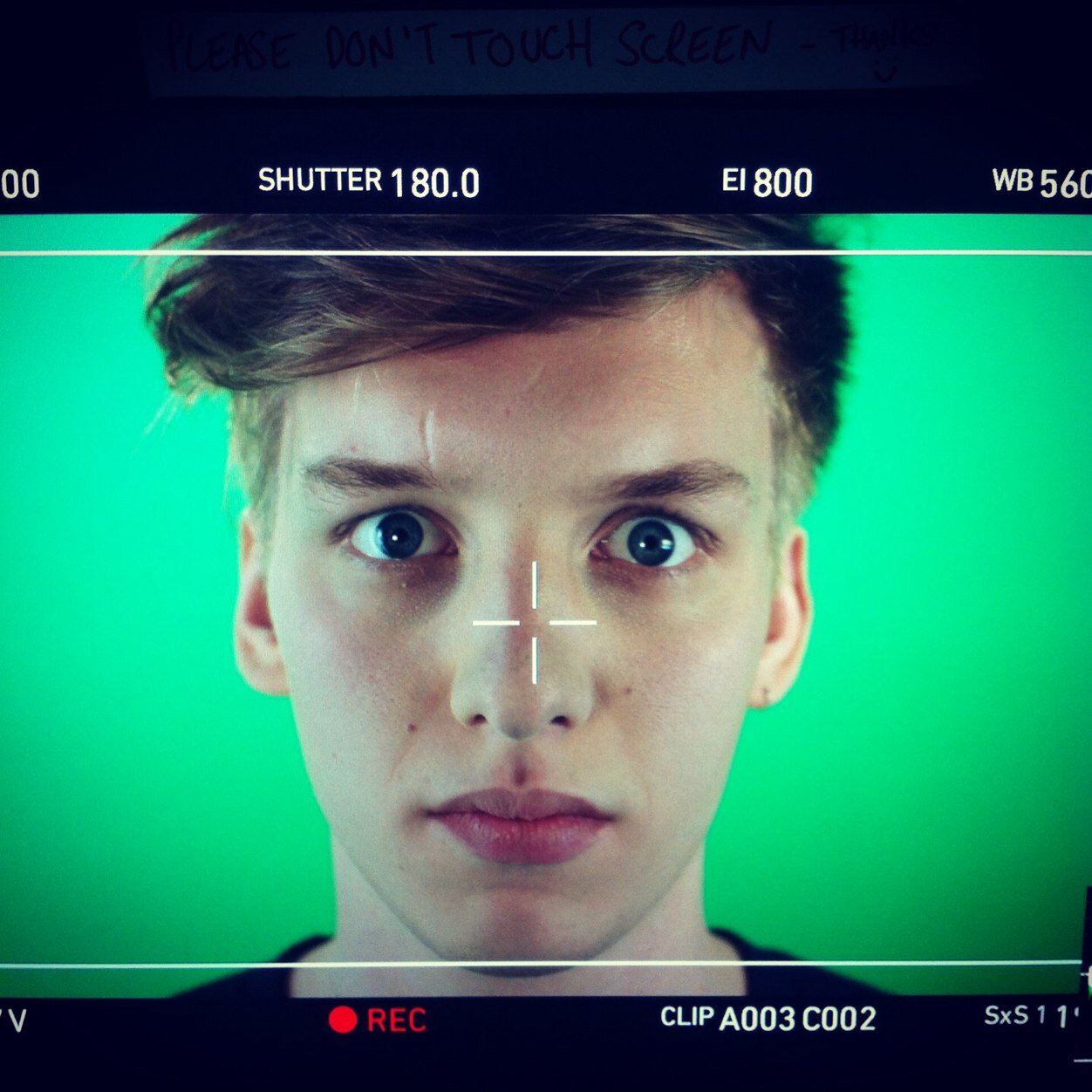 Ik denk dat ik een nieuwe favoriete artiest heb gevonden en zijn naam is George Ezra…
I think I've found a new favourite artist and his name is George Ezra…
Vorige week hoorde ik toevallig het liedje Budapest op de radio. Ik vond het meteen fantastisch en zodra ik thuiskwam heb ik het al op mijn gsm gezet. Het is gewoon zo goed!
Last week on the radio, I came across this song called Budapest. I loved it immediately and as soon as I came home I put it on my phone. It's just so good! 
George Ezra is een opkomende ster waar je misschien al van hebt gehoord, moest dit niet het geval zijn dan is hier nog een kleine biografie:
George Ezra is een singer-songwriter van Bristol (in het Verenigd Koninkrijk). Hij is geboren in 1993 wat wil zeggen dat hij nu 20 jaar oud is. In 2011 begon hij bekender en bekender te worden en momenteel werkt hij aan zijn eerste album.
George Ezra is an upcoming star whom you might have heard of already, in case you didn't: here is a little biography:
George Ezra is a singer-songwriter from Bristol (in the UK). He was born in 1993 which makes him 20 years old. He started getting more and more populare in 2011 and now he's working on his very first album.
Op YouTube staan er best veel liedjes van hem en hieronder vinden jullie enkele van mijn favorieten:
On YouTube you can find quite a few songs of him and I'll put some of my favourite ones here:
Did You Hear the Rain doet me wat denken aan Fall Out Boy, maar dan nog dieper. Het is weer zo'n liedje dat de ganse dag in je hoofd blijft zitten. (Het past ook een beetje bij het regenachtige weer dat we de laatste tijd hebben in België…)
Did You Hear the Rain reminds me a bit of Fall Out Boy, but then even deeper. It is again one of those songs that stay stuck in your head the entire day. (And it also quite suits the rainy weather we're having in Belgium right now…)
Cassy O' is een beetje meer op tempo dan Did You Hear the Rain en dat vind ik er ook heel mooi aan. George Ezra's muziek is heel gevarieerd met liedjes die emotioneler of droeviger zijn, en andere die dan weer melodieuzer zijn met verschillende instrumenten.
Cassy O' is a bit more upbeat than Did You Hear the Rain and that's the thing I really like about it. George Ezra's music is very varied with songs that are slightly more emotional and sad, and others that are more melodious with many different instruments.
Zijn stem is niet helemaal wat je zou verwachten van iemand van 20 jaar, maar dat betekent niet dat het minder fantastisch is. Ik vind zijn stem buitengewoon en ik denk niet dat ik er ooit genoeg van ga krijgen! Ik verzeker je dat je hem en zijn muziek mooi zult vinden vanaf de eerste seconde.
His voice isn't exactly what you'd expectt with a 20-year old guy, but that doesn't mean it's any less ah-mazing. I adore his voice and I don't think I'll ever get enough of it! I assure you that you'll love him & his music from the first second.
Tussen februari en juni gaat hij ook toeren in de UK, Ierland, Zwitserland, Duitsland, Denemarken, Zweden, Noorwegen en Nederland. Spijtig genoeg komt hij niet naar België, maar misschien komt hij ooit wel een keer.
Je kan alle informatie over de tour vinden op zijn website.
Between February and June he will also be touring in the UK, Ireland, Italy, Switzerland, Germany, Denmark, Sweden, Norway and the Netherlands. Unfortunately, he isn't coming to Belgium but I hope he will one day.
You can read all about the tour on his website.
~ Hannelore