Een hele tijd geleden liet ik jullie al een paar van mijn favoriete Etsy shops zien, en aangezien dit artikel nog steeds door veel mensen gelezen wordt, leek het me wel leuk om een soortgelijke post te schrijven, maar dan met nieuwe shops die allemaal uit België komen. Zo zijn er namelijk heel wat (meer dan je zou denken) en er zijn echte pareltjes bij!
A while ago I showed you a few of my favourite Etsy shops, and because there are still a lot of people reading this article, I thought it would be fun to write an article like it, only this time I picked shops that are from Belgium. There are a lot more of these than you would think and there are definitely some gems!
1. Josien Baetens Jewelry
De eerste shop die ik aan jullie laat zien is al meteen een speciale: Josien heeft namelijk twee shops op Etsy waar ze haar juwelen verkoopt. Bij Josien Baetens Jewelry verkoopt ze zelfgemaakte zilveren juwelen en bij Je Trouve verkoopt ze juwelen die ze maakte van gevonden voorwerpen. Beide winkels hebben dezelfde stijl van juwelen, maar ze zijn van andere grondstoffen gemaakt en daardoor zitten ze ook in andere prijsklasses. Zo zijn de zilveren juwelen iets duurder en bij de gerecycleerde materialen ligt de prijs dan weer wat lager.
The first shop I will be showing you is a special one: Josien has two shops on Etsy instead of one where she sells her jewellery. At Josien Baetens Jewelry she sells handmade silver jewellery and at Je Trouve she also sells jewellery, but these pieces are made of materials she found. Both stores have the same style of jewellery, but they're made of different resources, so they're also in a different price range. The pieces made of silver are a bit more expensive, while the recycled ones have a lower price.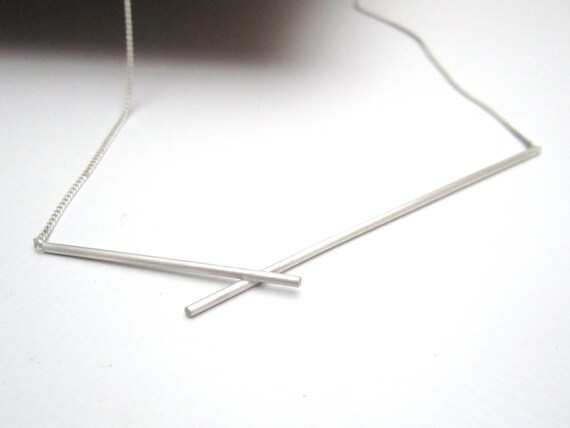 Dit is één van mijn favoriete ontwerpen van Josien. Het is de Fracture halsketting en ik vind het minimalistische design ontzettend mooi. Het is simpel, maar toch speciaal en uniek. De prijs voor deze zilveren ketting bedraagt €75,00.
This is one of my favourite designs from Josien. It's the Fracture necklace and I adore the minimalistic design. It's simple, yet special and unique. This silver necklace costs €75,00.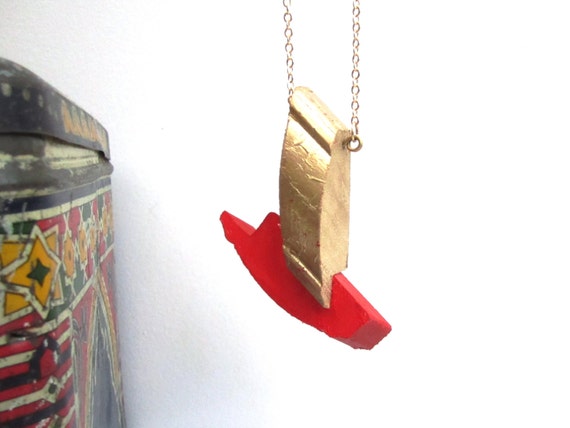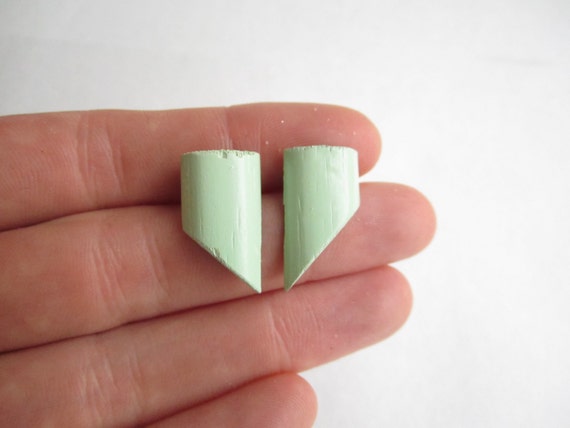 Dit zijn mijn twee favoriete stukken van Je Trouve. Ze zijn helemaal anders dan de ketting hierboven, maar toch zie je weer dezelfde simpele stijl. De ketting vind ik heel mooi omdat het ontwerp weer heel uniek is en de oorbellen vielen me meteen op door de kleur. Ze zijn heel fris en zomers :)
Voor de ketting betaal je €20,50 en voor de oorbellen €14,00.
Josien maakte nog veel andere juwelen, dus als je een kijkje wil nemen bij haar winkel, dan kan dat hier voor Josien Baetens Jewelry en hier voor Je Trouve.
These are two of my favourite pieces from Je Trouve. They are entirely different from the necklace I showed you first, but they still have that same style. I really like the necklace because the design, again, is really unique and the earrings immediately stood out to me because of the colour. They're fresh and summer-y :)
The necklace costs €20,50 and for the earrings you pay €14,00.
Josien makes a lot of other pieces, so if you want to take a look at her store, you can find it here for Josien Baetens Jewelry and here for Je Trouve.
2. Kornelia Illustration
In mijn vorig artikel over Etsy shops kwam Karolien al aan bod met haar winkel Kornelia. Naast deze shop heeft ze nog een andere, namelijk Kornelia Illustration. Hier verkoopt ze handgemaakte illustraties die op een pagina van een boek zijn gemaakt. De werkjes zijn heel origineel en zijn perfect om op te hangen aan de muur en zo je kamer op te fleuren.
In my previous article about Etsy shops I showed you Karolien with her shop Kornelia. Besides that one she also owns another shop: Kornelia Illustration. Here she sells handmade illustrations that are made on a page of a book. The artworks are very unique and they're perfect to hang up on your wall and to brighten up your room.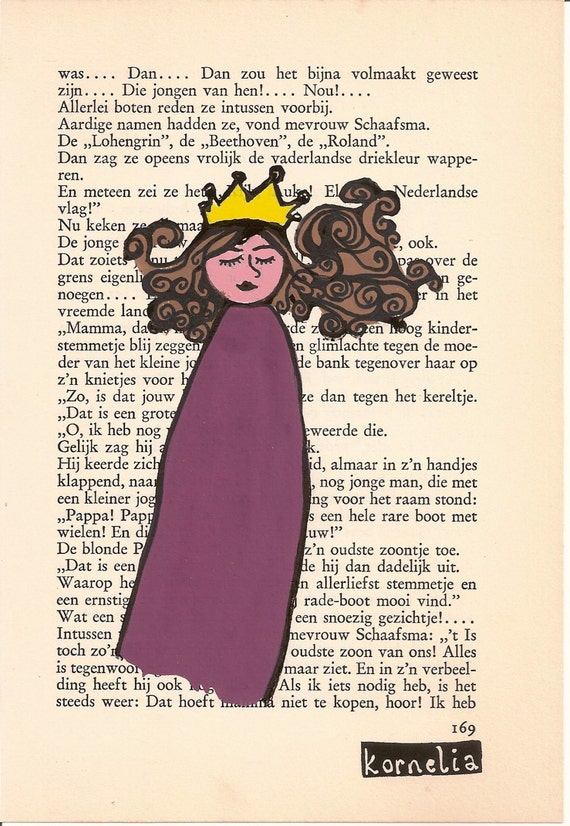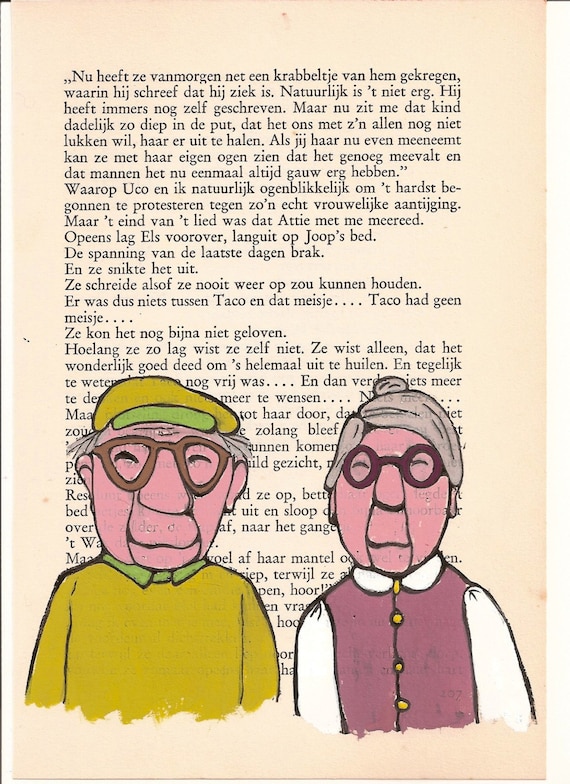 Dit zijn mijn favoriete illustraties. Ze bestaan ook nog in andere kleuren en ontwerpen en ze zijn allemaal uniek. Perfect als cadeau!
Alle illustraties kosten €15,00 en kunnen hier gekocht worden.
These are my favourite illustrations. They also come in other colours and all of the designs are unique. Perfect as a gift!
All of the illustrations cost €15,00 and they can be found here.
3. Studio Meez
Bij Studio Meez vind je broches, postkaarten, kussens, enz. gemaakt door Karolien Van de Gaer die stuk voor stuk met veel zorg prachtig versierd zijn. Alles is '100% handmade with love' zoals het bij de shop vermeld staat. Studio Meez is ook in de vorm van een blog terug te vinden, namelijk hier.
At Studio Meez you can find broches, postcards, pillows, etc. that are all made and decorated with great care by Karolien Van de Gaer. Everything is '100% handmade with love' as it says on the shop itself. Studio Meez also comes in the shape of a blog, that can be found here.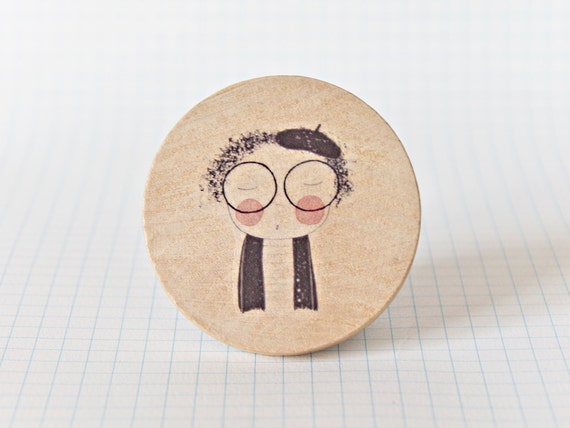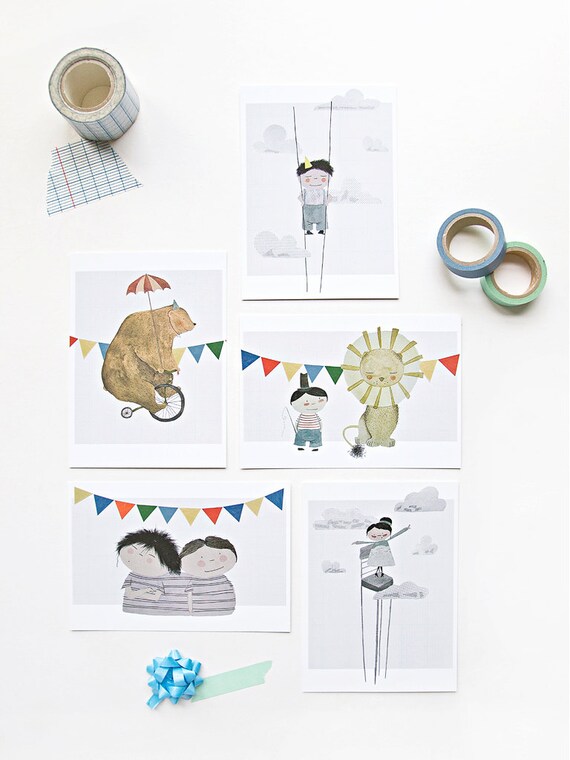 In één woord: schattig! Links zie je een broche en rechts een set van vijf postkaarten. Ik vind de stijl van de tekeningen heel leuk en uniek. De broche heet 'Cute Nerd' en de set postkaarten heet 'Cirque du Meez'.
Alle broches kosten €15,60 en de postkaarten kosten €8,00 per set. De rest van de prijzen kan je hier vinden in de Etsy shop van Studio Meez.
In one word: cute! On the left you can see a broche and on the right there is a set of five postcards. I think the style of the drawings is really fun and unique. The broche is called 'Cute Nerd' and the set of postcards is called 'Cirque du Meez'.
All of the broches cost €15,60 apiece and the postcards cost €8,00 for a set. The rest of the prices can be found here in the Etsy shop from Studio Meez.
4. mmmMAR
mmmMAR is de Etsy shop van Marieken Hensen en hier verkoopt ze postkaarten en posters gemaakt door te zeefdrukken. Het zijn voornamelijk illustraties van gebouwen (in Gent, Brugge of New York), maar er zijn ook andere figuren en quotes bij.
mmmMAR is the Etsy Shop from Marieken Hensen and here she sells postcards and posters made by screen printing. It are mostly illustrations from buildings (in Ghent, Bruges or New York), but there are also other shapes and quotes.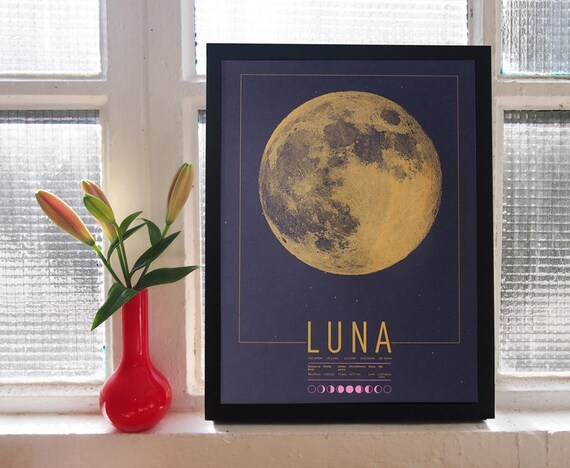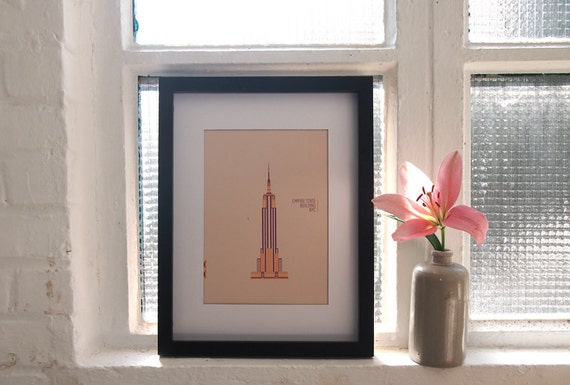 Dit zijn twee van mijn favoriete werken van Marieken. Links zie je een poster van een maan die licht geeft in het donker. Het is ook weer zo'n leuke en originele poster die er in het donker ook nog mooi uitziet! De illustraties zijn trouwens telkens gedrukt op en gemaakt van papier en inkt dat niet schadelijk is van de natuur.
Rechts zie je een poster met de Empire State Building. Deze komt in verschillende kleuren en ik vind hem leuk omdat hij simpel is, maar toch meteen opvalt.
De prijs van de werken varieert van €7,00 tot €40,00. Je kan de Etsy shop van Marieken hier vinden.
These are two of my favourite works by Marieken. On the left you can see a poster of a moon that glows in the dark. It's once again a really fun and unique poster that also looks cool when it's dark! The illustrations are all made of eco-friendly paper and printed with ink that doesn't harm the environment.
On the right you can see a poster with the Empire State Building. This one comes in different colours and I like it because it's simple, but still immediately stand out.
The price of the works varies between €7,00 and €40,00. You can find Marieken's Etsy shop here.
Nog een leuk extraatje: als je iets wil kopen van de shops die ik hierboven heb laten zien (of van een andere), dan kan je via deze link €5 korting krijgen op je eerste aankoop. Bovendien krijg ik voor elke twee mensen die iets kopen €10 om zelf uit te geven (met een maximum van €100). Je bent absoluut niet verplicht om iets te kopen, maar als je het toch wou doen, waarom dan niet meteen met korting? ;)
A little something extra: if you want to buy something from the shops I showed you (or from another one), you can get a €5 discount at your first purchase by using this link. On top of that I get €10 to spend for every two people who buy something by using the link (with a maximum of €100). You absolutely don't have to buy anything, but if you were planning on doing so, why shouldn't you do it with a discount? ;)
Wat vind jij van deze Etsy shops?
What do you think of these Etsy shops?
~ Hannelore